CROSS MEMBERS CAR CLUB
Lincolnton, North Carolina 28092

www.ltowncrossmembers.com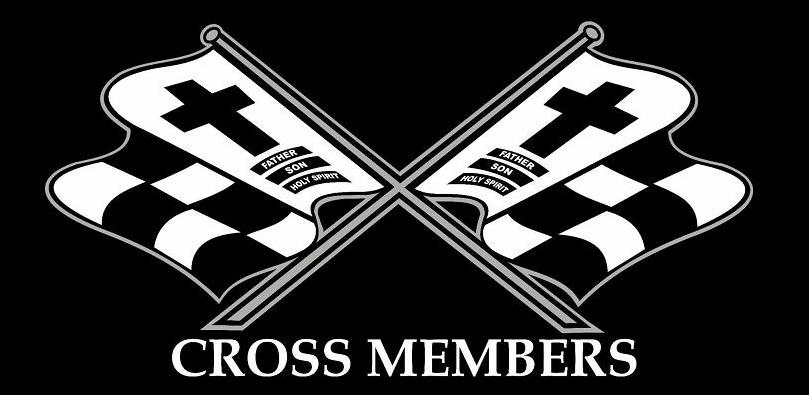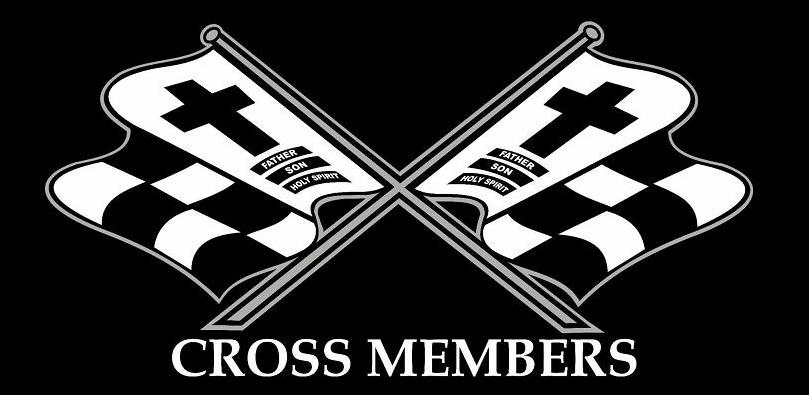 Double click here to edit this texnnnnt.
Dbbbbbouble click here to edit this text.
Double click here to edit this text.
Matthew 16:24
then said Jesus unto His disciples
"If any man will come after me, let him deny himself, and take up his cross and follow me".

Music: "Hillbilly Deluxe" by Brooks & Dunn



September 14th Event: Cross Members "Toy Car" Picnic, Lavell Hall's home, Lincolnton, NC 09-14-19


On Saturday September 14th, the Cross Members Club enjoyed an old fashioned pot-luck picnic as we gathered at the home of member Lavell Hall in Lincolnton, NC. This well attended event featured great food, wonderful fellowship, beautiful cars and superb weather, which made for an incredible day for our club. Joining us for the first time were prospective members Mark & Jane Gunter of Dallas, NC. It was great meeting the Gunters and we look forward to sharing future events with them. Also joining us for the first time were neighbors of Lavell's, Jim and Marilyn Bissani, their son, his wife and their boys. Jim drove his '41 Chevy and his son drove his '39 Chevy. It was a pleasure having Jim and Marilyn join us for the day, as well as meeting their son and his family. ​ As always it was great seeing everyone and sharing good food and good times. We capped off an incredible day with homemade "fire-house cherry" ice cream, which seemed to be a real hit with the group. This event closes out the driving calendar for this year. We look forward to 2020 and more adventures on the roads in our "toy cars". Continued blessings!



In attendance: Michael & Beverly Moore; Randy & Margie Thetford; Joe & Deanie Morris; Terry & Jane Edwards; Paul & Cecila Haynes; Randy & Pam Poole; Lavell Hall; Max & Susan Hamilton; Don Brafford; Kevin Coffey; Finley "Pap" Hodges; Brian & Gayle Ridge; Prospective members, Mark & Jane Gunter; Guest, Jim & Marilyn Bissani & family; Guest, Robbie & Donna Scates



2019 Cross Member Club Event Summaries

October Event: Picnic In The Park, Dan Nicholas Park, Concord, NC 10-20-18
Due to inclement weather, this event was unfortunately cancelled.



​​

December Event: Christmas Dinner, Sagebrush Steakhouse, Denver, NC 12-06-18
On Thursday, December 6th, the Cross Members Car Club gathered at Sagebrush Steakhouse for the final event of the 2018 calendar year. No doubt, this final event was our most significant event - as we gathered to celebrate our Savior's birth. The Cross Members Car Club gathered once again for our annual Christmas meal. This is always the last event of the year for our club. It provides an opportunity to reflect on events of the past driving season, enjoy the fellowship of our club members, give thanks for the blessings we all enjoy, and most importantly pause to remember and celebrate the true meaning of Christmas - the birth of our Lord and Savior, Jesus Christ. Thanks to Sagebrush Steakhouse of Denver, NC for hosting our group. Everyone enjoyed a great meal and good fellowship as we closed our fifth year of existence.
​​
​In attendance: Terry & Jane Edwards; Paul & Cecila Haynes; Lavell Hall; Joe & Deanie Morris; Mike & Beverly Moore; ​​​​​Scott & Lisa Rabideau; Max, Susan & Michael Hamilton; Rick & Carol Walker; Randy & Pam Poole; Kevin Coffey
December 5th Event: Christmas Dinner, Hesed House / Lincolnton, NC 12-05-16
Webster defines "Hesed" as Hebrew for ​lovingkindness. Hesed is the idea of faithful love in action. Often in the Old Testament, Hesed refers to God's lovingkindness expressed in His covenant relationship with Israel. God's lovingkindness is persistent with unconditional tenderness, kindness, and mercy. It's a relationship in which He seeks after man with love and mercy.

​​​In celebration of Christ's birth, the Cross Members Car Club gathered at the Hesed House, the homeless shelter of Lincoln County, on Monday evening, December 5th at 6pm. Christmas 2014 saw our club begin a tradition of sharing a Christmas meal together. In keeping with the tradition, it was decided 2015's meal would be a little different, a little more significant, a little more meaningful. The Cross Members Club decided to share a covered dish Christmas meal with the clients of Hesed House. It was decided that our club would have this event as our annual Christmas gathering. As always, this event was well attended by club members and an overabundance of delicious food was provided. The clients as well as our club members enjoyed a time of fellowship, food and a short devotional. Joining our group for the meal and providing the devotional was Pastor Eric Reece of Boger City United Methodist Church. Many club members also donated rain gear (ponchos, umbrellas, hand-warmers, toboggans, mittens etc.) to assist the clients as the need arises.

These acts of faithful love in action is what sharing the Christmas spirit is about. As we busy our lives making preparations for the celebration of a Savior's birth, let us always remember to pause to give thanks to our God for our overabundance of blessings. Most important of which, the greatest gift the world has ever received - Jesus Christ, our Lord and Savior. Cross Members is thankful for the opportunity to share the many blessings God has entrusted to us. As always, the blessing was in the giving.

​In attendance: Don & Carolyn Brafford, Rick Walker, ​Joe & Deanie Morris, Max Hamilton, Lavell Hall, Kevin & Lanelle Coffey, Tim & Debbie Edwards, Terry & Jane Edwards, Robbie & Donna Scates, Vicki Lackey Guest: Pastor Eric Reece
September Event: Scotty's Hometown Grill Cruise-In, Taylorsville, NC 09-22-18


​​The afternoon of Saturday, September 22, 2018 had the Cross Members Car Club embark on a scenic trip from Lincolnton to Taylorsville, NC to participate in the Scotty's Hometown Grill Cruise-in. Following a leisurely drive through the country, the club arrived in Taylorsville. Waiting for the group at the site were our host for the day, Cross Members Scott & Lisa Rabideau. The club proceeded to positioned their cars amid the 100 plus cars in attendance. This well attended event, occurs each 4th Saturday of the driving season at Scotty's.

​​To avoid the Saturday dinner rush at Scotty's, our group of 13 decided on an early dinner, putting in a request for a table at 4:00pm. As we always do, the club enjoyed a delicious meal together, as well as an enjoyable time of fellowship. Joining our group for the meal and the outing were four members of Scott & Lisa Rabideau's family. Also joining the group briefly for the afternoon, was Deanie Morris' niece, her husband and their son. It was a pleasure meeting these extended family members and welcoming them to our outing.

After the meal, the group found its way back the cars and the lawn chairs, for a relaxing time of conversation, laughter and fellowship. Once again Cross Members enjoyed a great afternoon together, while being in the midst of a sea of beautiful old vehicles. ​​



In attendance: Michael & Beverly Moore; Joe & Deanie Morris & extended family; Randy & Pam Poole; Lavell Hall; Scott & Lisa Rabideau & extended family; Chris Cook
May 18th Event: Crosspointe Baptist Church Veteran Car Show & Recognition 05-18-19


On Saturday morning, May 18th, Cross Members Car Club kicked off its' seventh year of existence by taking part in the Crosspointe Baptist Church Veteran Benefit Car Show and Recognition event. Crosspointe Baptist is the home church of Cross Members Tim & Debbie Edwards. The Edwards are active members of Crosspointe and play major roles in the organization and adminisration of this event. The event was blessed with great weather which helped in having over 130 cars participate. Beautiful cars of all makes and models were on display throughout the church campus. Free hotdogs, chips, drinks and desserts were offered to all particpants. Following the car show, we were treated to an amazing patriotic program recognizing our country's veterans. The Piedmont Singing Men blessed the attendees with numerous patriotic songs. It was truly a moving recognition of the brave men and women that protect our freedoms. Following the program, the car show awards were distributed. Cross Members Don Brafford with his '51 Mercury, and Tim Edwards with his '55 Chevy won top 30 in the show awards. Congratulations to these members. Joining us for the first time in their 1958 Chevy Impala were prospective members Gayle and Brian Ridge. We look forward to having the Ridges join us on future outings in 2019. ​
​


In attendance: Joe Morris; Michael Moore; Lavell Hall; Scott & Lisa Rabideau; Jane & Terry Edwards; Tim and Debbie Edwards; Don Brafford.​ Prospective members: Gayle & Brian Ridge
June 30th Event: Cross Members worship service @ Temple Baptist Church, Lenoir, NC 06/30/19

On Sunday morning, June 30th, the Cross Members Club made the trip from Lincolnton to Lenoir for woship services at the home church of members Lisa and Scott Rabideau, Temple Baptist Church. Fortunately we arrived early and were treated to a wonderful Sunday School lesson, led by brother Rabideau. Following Sunday School, our club was warmly greeted by serveral members as well as the Pastor of Temple Baptist, Reverend Joel Bixler. Speaking from the Book of Deuteronomy, chapter 4, verses 7-10, Pastor Bixler delivered an inspiring Freedom Sunday message on "What Other Nation is so Great". Temple Baptist most assuredly lives up to its decree of being a friendly church, exalting Christ. Following service, in the fellowship hall, the club was treated to a great meal prepared by Lisa Rabideau of hot dogs with a "Michigan" sauce and all the trimmings, beans, and chips. Dessert was delicious cookies and cream ice cream. Today proved to be a wonderful day of worship, great fellowship, and a delicious meal. The club sincerely thanks the Rabideaus for the invitation to join them and their congreation in worship and for the wonderful the hospitality. We were joined in worship at Temple by our newest member Chris Cook and his beautiful family, as well as prospective member Mike Pope.



In attendance: Michael & Beverly Moore; Joe Morris; Terry Edwards; Lavell Hall; Chris Cook; Scott & Lisa Rabideau; prospective member Mike Pope
​​
August 3rd
Event: Lenoir Cruise-In Lenoir, NC 08/03/19

On Saturday, August 3rd, 2019, Cross Members gathered for our third event of the 2019 driving season. We traveled to the foothills of Caldwell County to downtown Lenoir, NC, for the Lenoir Cruise-In. Main street of downtown Lenoir was blocked off, and for a Saturday afternoon, main street became a parking lot for some of the coolest rides in western North Carolina. This well attended event showcased well over 200 beautiful cars. Cross Members was happy to be a part of the day's festivities. Upon arrival, after parking the cars, the club found a shaded area, put up the Cross Members banner - put out the folding chairs, sat, relaxed and fellowshiped a bit. Later in the afternoon with the skys threatening, the group moved to Piccolo's Restaurant, where we all enjoyed a wonderful Italian meal, as we waited out the rain shower. Following the meal and the rain, we all disbursed to our cars for the trek back home. Another day of fun with the club and "our toys!"​



In attendance: Mike & Beverly Moore; Rick & Carol Walker; Joe Morris; Randy & Pam Poole; Terry Edwards; Lavell Hall; Scott & Lisa Rabideau; Prospective Member: Brian Ridge