Cross Members Announcements: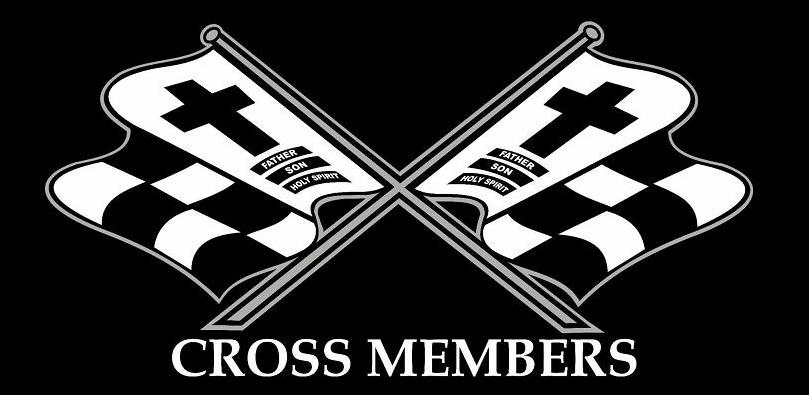 Next Event Date:


​Saturday

May 18, 2019
The next Cross Members event will be held on Saturday, May 18th at Crosspointe Baptist Church in Concord, NC - the church home of Cross Members Tim & Debbie Edwards. This benefit car show will also feature an outstanding program honoring and recognizing the valuable contributions our country's veterans. The club will enjoy a meal together on site. We strongly encourage all members to make plans to attend and support this very worthwhile cause. We will meet at the Habitat Store at 7:30am on the 18th for a 7:45am departure. Please RSVP to "Coach" by May 11th regarding your plans. Please make plans and come join us as we kick off the 2019 driving season.
Music: "Heart of Rock N Roll" by Bob Seegar
Happy April 24th birthday to Cross Member Max Hamilton!

Happy April 28th birthday to Cross Member Lanelle Coffey!
Cross Members wishes Kevin & Lanelle Coffey Happy April 1st Anniversary!
On April 27, from 5-8pm, Anthony's Grove Baptist Church in Crouse will sponsor a BBQ cruise-in. All you can eat BBQ plates for $10.00 for adults and $5.00 for children - includes drink and dessert. Proceeds will help sponsor church camp trips for the youth of Anthony's Grove.
Happy May 14th Anniversary to Terry & Jane Edwards
Cross Members
Please note the Jerry Lackey Memorial Car Show at Covenant Church in Lincolnton is scheduled for Saturday, September 14, 2019. It will NOT be held in August as we previously planned. We will now move the Lenoir Cruise-In trip originally scheduled for September to August 3rd, to allow our club to attend Jerry's event on September 14th. Please get in touch should you have questions. Continued blessings!​​


Congratulations Cross Members




​​​​ 2017 Big Iron Saturday
Club Participation Award Winners​​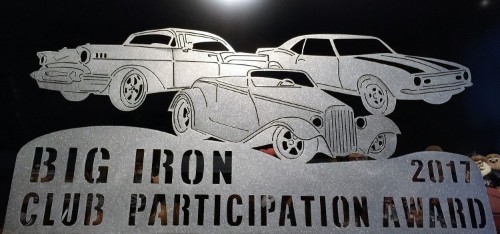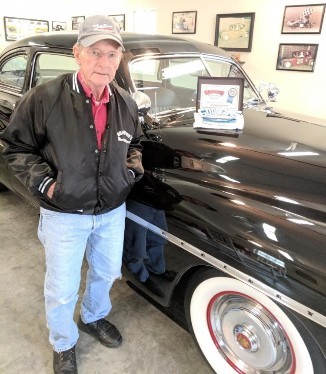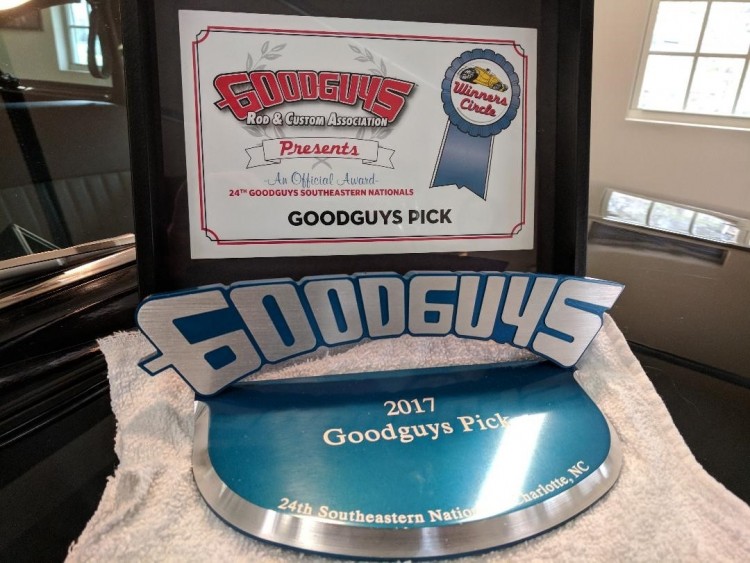 Cross Member Don Brafford pictured with his 1951 Mercury, recently won the "Good Guys Pick" at the 24th annual Good Guys Fall Southeastern Nationals in Charlotte, NC. The Good Guys goal is to produce the finest automotive events and publish credible and entertaining media content that celebrates our passion for the great American car culture, bringing together "cool cars, cool people, and good times"!
Congratulations to Cross Members Scott & Lisa Rabideau and Chris Cook on having their vehicles featured in an article in the Hickory Daily Record. These Cross Members attended the Catawba Valley Muscle Club's Saturday Cars & Coffee event. Scott & Lisa's 1928 Model A and Chris' Ford Truck were photographed and featured in an up-coming edition of the Daily Record. Congrats to these Cross Members!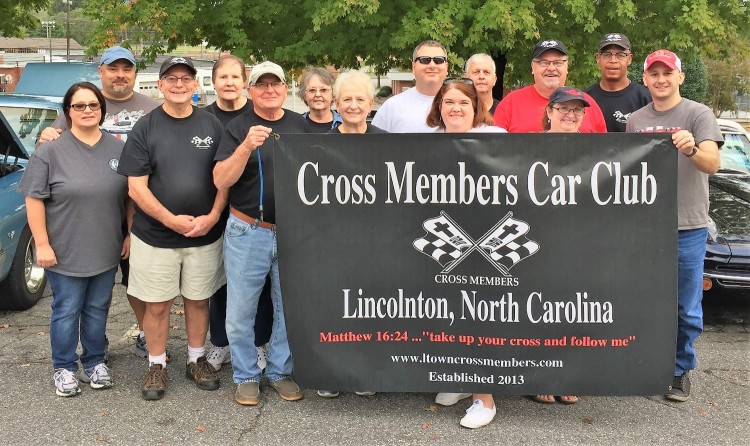 Happy May 30th birthday to Cross Member Michael Moore!
Cross Members wishes Pam Poole a happy May 11th birthday!
Happy April 4th Anniversary to Randy & Pam Poole!
Cross Members wishes Randy & Margie Thetford a happy May 17th Anniversary!
Happy May 23rd birthday to Cross Member Rick Walker!
Announcement:
A couple having their wedding in November 2019 in Iron Station would like to have a vintage car to drive them away from the church. Any club member interested in chauffeuring this wedding couple a few miles away from the church can contact me and I will get you in touch with the bride. Thanks!​