Information on:

The Cars of Cross Members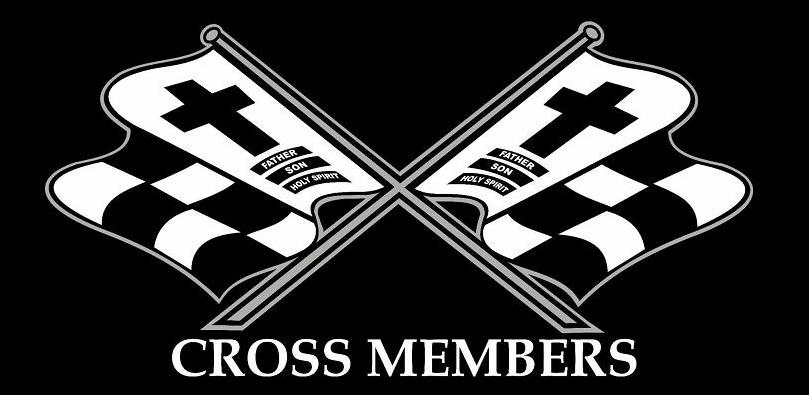 Owner: Vickie Grooms Church: Covenant Bible Church, Lincolnton, NC
400 cu / My first cousin ordered the car new from a dealership in Charlotte in the Spring of 1968. He wanted a 3-speed automatic with factory air, convertible, stereo system, hidden headlights, Hurst his & hers shift, red-line tires, and as many of the extras as he could afford. He lived in a condo in New York and had to use the parking deck. The car got scratched a couple of times and because of that he offered to sell it to me in December of 1969. I have owned the car since. I picked up my wife on our first date in the car. Drove it for about nine years. It's been in dozens of parades and many, many beach trips. Some favorite memories were cruising downtown Myrtle Beach and Ocean Drive on Saturday nights. In 1978 we had our first child and I felt I needed to park it. In 2007, John Dellinger and his son from Crouse, NC completed a frame-off restoration. Put it back to original. (color and all) I drive it now on special occasions and when the weather is good. I'm fortunate enough to have won a couple of car shows but most of all, just love the feel of being in the driver's seat again. In 2012, I changed it to a 4-speed. I kept all the original transmission, gears, shift, etc. Looking forward to cruising with our Cross Members organization and the good group of car guys and girls.
Owners: Tim & Debbie Edwards Church: Cross Pointe Baptist Church, Concord, NC
​This standard model 1995 Nissan XE two-door short bed pick up truck, came equipped with a 2.4 liter four cylinder engine. The truck is equipped with heat and air and features an R4 transmission. The wheels are stock slotted chrome 14 inch, with added chrome spinners. My brother-in-law purchased the truck new and recently sold it to me. Since the purchase, I have lowered the truck three inches (front and rear) repainted the exterior in its original color, and restored the vehicle to like-new condition. To modernize the truck, the rear step-bumper has been removed and replaced with a roll pan, painted to match the body. A hidden trailer hitch behind the license plate completed the process. The truck has been detailed to show quality.

Music: "See the USA in a Chevrolet" by Dinah Shore
1955 Chevrolet Owners: Tim & Debbie Edwards
​Church: Cross Pointe Baptist Church, Concord, NC
55 Chevrolet hardtop was purchased in 2006 as a driver but decided to do an off frame restoration in 2008. Car was restored by neighbor who lives one mile from me and a painter/body man at Freightliner in Cleveland, North Carolina. 55 was restored to like new condition with new ZZ 4 350 cubic inch engine, 700r4 transmission, 4-wheel disc brakes, sway bars and shock package, to handle as close to Corvette as possible. Interior by Carolina Classic and tires/wheels from Punchy Whitaker. My first car was a 55 hardtop and I always wanted to have another one. I never dreamed it would be as nice as this one.
"Zovia" Owner: Lavell Hall Church: Boger City United Methodist Church, Lincolnton, NC
​Affectionately referred to as "Zovia" (taken from Z-0-roman numeral 6-VI) - this atomic orange beast, a 2007 Chevrolet Corvette Z06 came race ready out of the box - featuring a short-throw, 6-speed gear box mated to a 427 cubic inch, 505 hp power plant with 470 lbs. of foot torque at 4800 rpm. Top speed: 198 mph on the test track...0 to 60 in 3.7 seconds... a quarter mile in 11.7 seconds at 125 mph. The race-inspired push button start is the beginning of "Zovia's" power to thrill!!! The ebony leather interior features Z06 logos embroidered on the headrest. The head up display projects speed, engine rpm, g-force data, fuel levels, stereo information and more on the windshield. She rolls on Z06 polished aluminum 18" front, and 19" rear factory wheels, on Goodyear Eagle F1 supercar tires. "Zovia" originally hails from Texas, and I am the second proud owner of this awe inspiring piece of Chevrolet technology. Currently at 17 thousand miles / purchase date: December 28, 2011
1951 Mercury Owner: Don Brafford Church: Mt. Olivet Methodist Church, Concord, NC
​​My love for 51 Mercurys goes back a long way. Carolyn and I went on our honeymoon in a 51 Mercury. I have owned the present 51 Mercury since 2009. The car came from California to Illinois to Kannapolis. Since I purchased it, I have repainted it, refurbished the interior with new carpet and rebuilt the flathead engine. I had to redo some things to my liking upon purchasing. I removed the sidepipes, put it back to stock height, and in general put it back to stock like I knew as a young man. It has a 5 speed Mustang straight drive transmission that produces good gas mileage. It rides great and it is a joy to drive. It gets lots of looks.
"Pearly Mae" Owners: Joe & Deanie Morris Church: St. Luke's Lutheran Church, Lincolnton, NC
​Developed during the union of Daimler and Chrysler, this 2006 Pearl Yellow roadster shares 80% of its components with the Mercedes-Benz SLK 320. The black convertible top, with charcoal and beige leather interior, combines for a stunning sports car presentation. This rear wheel drive, limited edition Crossfire is powered by a 3.2 liter V-6 engine, with a 5-speed automatic transmission. The front wheels are 18 inch Satin Silver Aluminum, while the rear wheels, made of the same materials, are a modest 1 inch larger. The automatic speed controlled rear spoiler positions itself when a speed of 60 mph is reached to force a down-draft to the rear of the car, automatically returning to its closed position when the car slows to 30 mph. Chrylser's presentation of the Crossfire proves beauty and intimidation can be achieved through inspiration. We are the second owners of this low-mileage beauty, purchasing it in April of 2010.
1999 Pontiac Trans Am 30th Anniv. Edition Owners: Mike & Beverly Moore Church: Salem Baptist, Lincolnton, NC
This special edition car celebrates 30 years of the Trans Am and the paint scheme is similar to the original Trans Am produced in 1969. This car was also the official pace car of the Daytona 500 in 1999. Only 1600 of the 1999 anniversary Trans Ams were produced. There were 1,065 coupes with T-Tops and 535 convertibles produced each of which were individually numbered. This car is fully equipped with a 4 speed automatic transmission and is number 128 of 1600.
"Gomer" Owner: Lavell Hall
Church: Boger City United Methodist, Lincolnton, NC
Do​ you remember playing Army in the sand pile as a youngster? Remember invading your buddy's territory with your little green plastic soldiers - driving their little green military vehicles? These tough soldiers, as well as their military mode of transportation were indestructible. My dream to own a military jeep dates back to those youthful days growing up in Lowesville, NC. "Pap" purchased this 1955 Willys M38 A1 military jeep at a living estate auction in West Jefferson, NC in November of 2013. Immediately upon seeing it, I laid claim to it should he ever decide to sell it. The call came the following August, as Pap opted to sell the Willys and purchase a 1930 Model A Ford. The small green plastic toy model of my youth, had now been replaced with an authentic, full-size, ready for combat, genuine military jeep - older than I! This heavy duty piece of American military history is powered by a 4 cylinder, 72 horsepower "Hurricane" F-head 134 I-4 T engine - mated to a T-90 3-speed transmission. It boasts a 24 volt electrical system and 4-wheel drive. The M38 came with an underwater ventilating system. The installation of the deep water fording kit enabled this military machine to drive through water up to 74 inches deep. It's all heavy duty metal and iron (manufactured in the era when Detroit was really making vehicles - no plastic to be found!) and weighs an incredible 2,665 pounds. Because of it's government military heritage, this M38 had no VIN number, having never been titled in it's 60 year existence. After a lengthy and involved process with the NCDMV, this vehicle manufactured in 1955 was issued it's first VIN number, and titled for the first time in November of 2014. "Gomer" as it is affectionately referred to, is a "blast" (no pun intended) to drive and always attracts a lot of attention - especially from military veterans. The M38 model jeep was the fore-runner of the present day jeep. The M38 A1 model introduced the "round fender" style military jeep - which would eventually become the very popular Jeep CJ5. Sporting it's original military olive drab color, "Gomer" rolls on military standard drop-center 16 inch wheels, mounted on military NDT (non-directional tread) 7 x 16 tires. I'm thrilled to be the care-taker of such a rare piece of American history. The fact that it was Pap's, makes ownership just a little more special. Purchase date: August 7, 2014. Featured in the July 2017 edition of Reminisce Extra Magazine.
Owners: Kevin & Lanelle Coffey Church: Denver United Methodist, Denver, NC
Purchased in August, 1984 from the original owner in Danville, Virginia through a dealer. I still have the Virginia "A" Title. It was drivable and tagged, but was what you would expect from a 20 year old convertible. The highlight for me was the car was in 100% stock condition. All options and running gear were original. I disassembled and boxed the entire car. All interior and trunk floor pans, and full rear quarter panels were replaced. Tony Young from Charlotte, NC did all the body and paint work. Ray Hoffman from Lincolnton, NC built the .30 over 283 to stock specifications. I rebuilt the Powerglide transmission. When I got the car back from Tony Young, it was a yellow shell on four old tires. Over a two year period I reassembled the Malibu in my garage at night after our two young children had gone to bed. As most car lovers know, three or four hours at night of assembly and detailing results in many nights of patience. Bobby Carswell of Lincolnton, NC installed the seat covers. Except for work performed by the persons named, I did all the mechanical, assembly and detail work.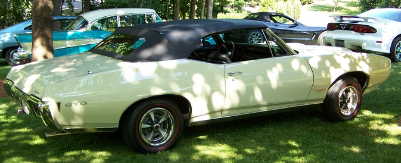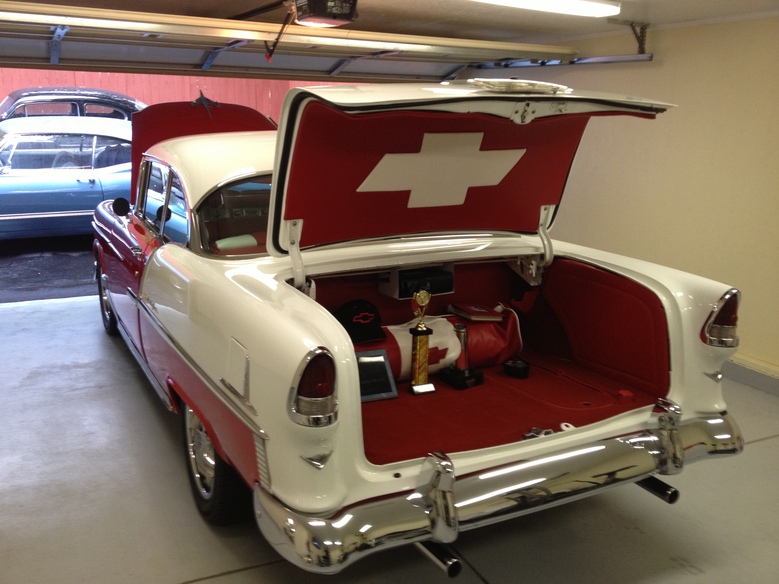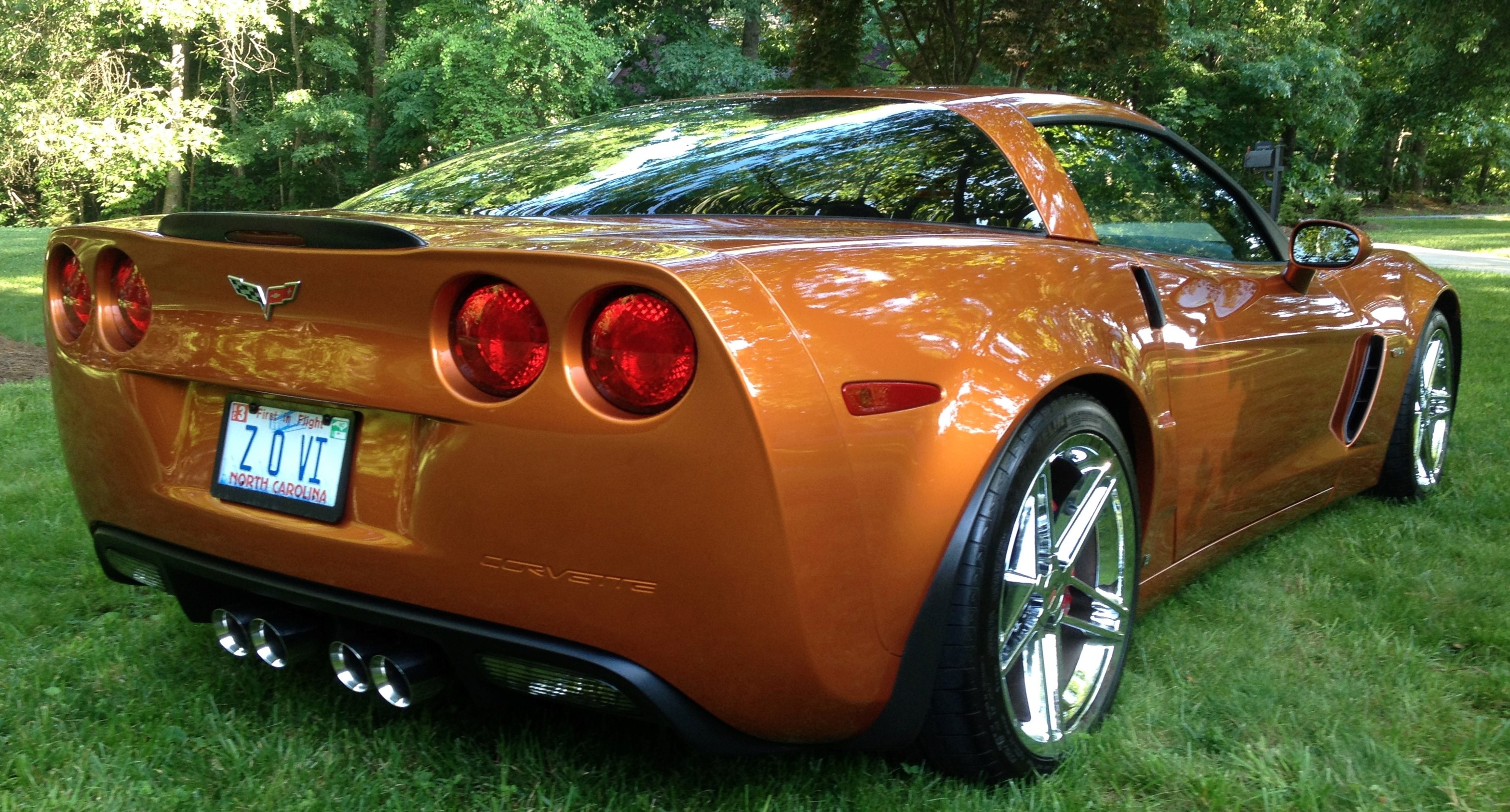 In Memory of Jerry
​ Vickie Grooms'
1968 GTO​​​
Tim & Debbie Edwards'
1995 Nissan
Lavell Hall''s

2007 Corvette Z06


​aka "Zovia"​
In Memory of Carolyn


Don Brafford's ​
1951 Mercury​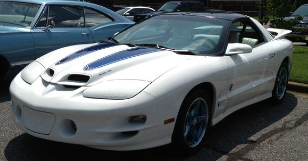 Mike & Beverly Moore's

1999 Trans-Am​
Lavell Hall's
​1955 Willys

M38 A1​

Military Jeep​​​
aka

"Gomer"​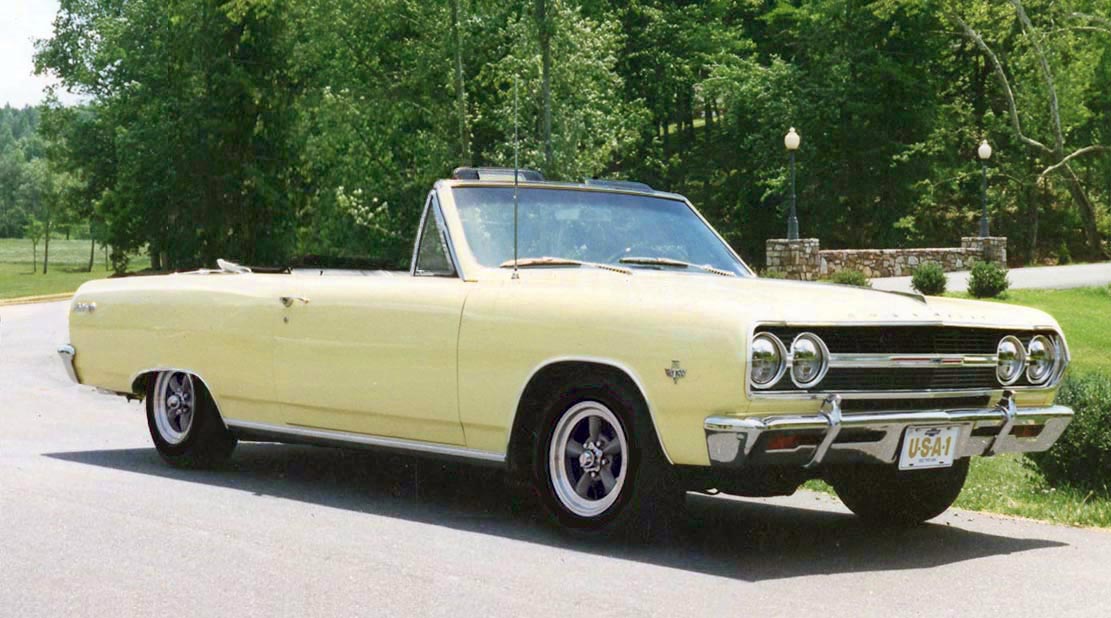 Kevin & Lanelle Coffey's
1965 Malibu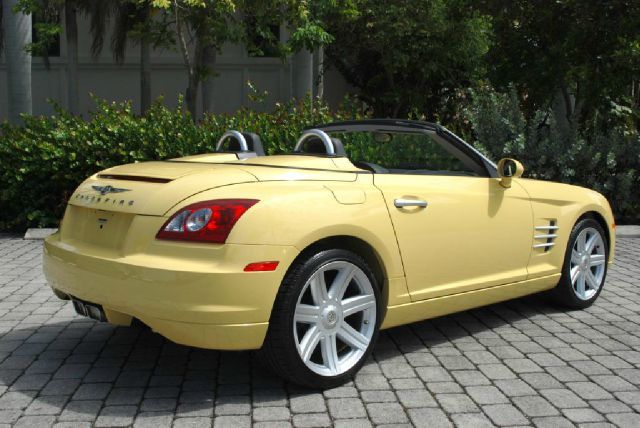 Joe & Deanie Morris' " Pearly Mae"
2006 Crossfire​
Owner: Lavell Hall Church: Boger City United Methodist, Lincolnton, NC
Aerodynamic features, a fastback coupe with a split rear window design and new passenger comforts - these were just a few of the exciting new features found in the 1963 Corvette. Chevrolet​'s styling and engineering divisions hit the mark with their radical changes for '63. This "Little Red Corvette" was purchased in Denver, NC in 1998 by Cross Member Joe Morris and sold to its current owner, Cross Member Lavell Hall in November of 2018. It no longer has its original drivetrain, but does boast a small block Chevy 350 power plant attached to a manual 5-speed Tremec Transmission. Recent up-grades include a bluetooth compatible stereo system, Vintage Air Conditioning, disc brakes, electronic ingnition, fuel injection, and Flow Master Mufflers. The red exterior matched with a traditional black interior makes for a stunning and traditional Corvette presentation. Stock turbine Kelsey Hayes wheels with knock-off spinners on Cooper white wall tires gives this restomod Corvette a period-correct stock look. The iconic "split window" design makes this rare beauty a very desirable piece of Chevrolet history. Of the second generation Corvettes, the '63 is no doubt the most coveted and sought after model. I realize just how blessed I am to be the care-taker of "Josephine" - the original American Idol.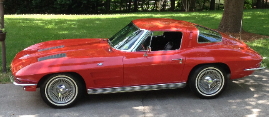 Lavell Hall's

1963 Corvette​​​
aka"Josephine"​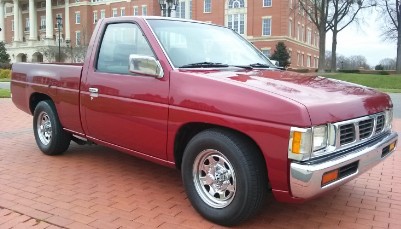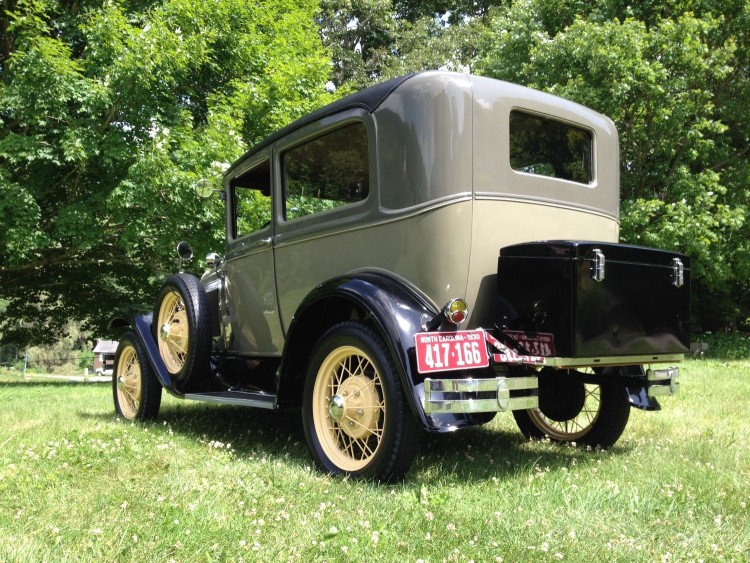 "

Pap" & Linda's




1930 Model A Ford

​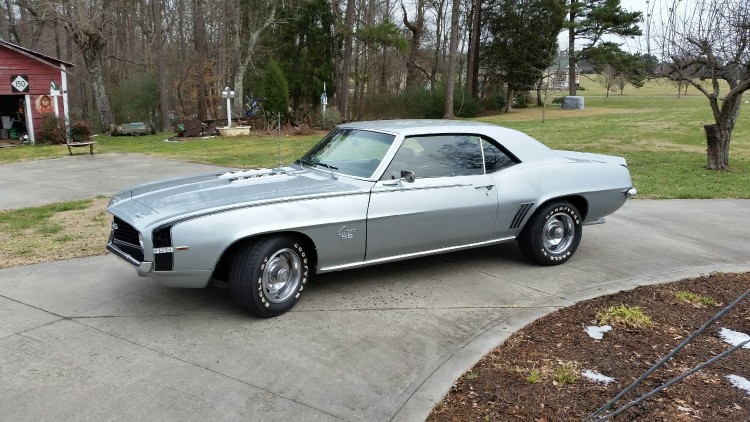 Pam & Randy Poole's


1969 Chevy Camaro

​
"Black Sally" Owner: Lavell Hall
​Church: Boger City Methodist, Lincolnton, NC
​This 2013 FORD MUSTANG comes with a V6 Premium Performance Package featuring a 3.7L Ti-VCT engine pumping out 305 horses and the perfect note from the X-pipe dual Flowmaster exhaust system. This "Blue Oval" product is true to its heritage - Mustang V6 is all Mustang! This 2013 tribute to its hugely popular predecessor - the 1970 Mach 1, grabs your attention and takes you back in time with it's retro features. Beginning with 1970 Mach 1 sport-lamps in the grill, continuing with the hood scoop and clamps, the Mach 1 badging on the lower front fenders and trunk lid, the rear spoiler, and finishing with the Mach 1 logo script on the passenger side dash. The over-sized Cooper Tires, the Crager chrome wheels, and the Mach 1 license plate on the front bumper completes the transformation. The DNA of the 1970 Mach 1 is definitely evident throughout this 2013 re-creation! Had Ford chosen to continue with the extremely popular Mach 1 production line, I like to think this car represents what they would have developed
.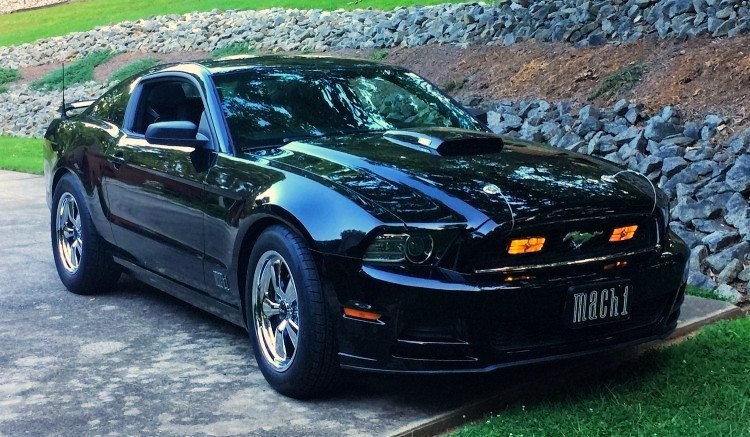 Lavell' Hall's "Black Sally"


2013 Mustang - Mach 1 Tribute

​​
Owners: Finley & Linda Hodges Church: Mt. Lebanon Baptist, Vilas, NC
The Ford Model A was the second huge success for the Ford Motor Company, after its predecessor the Model T. First produced on October 20, 1927, but not sold until December 2, it replaced the venerable Model T, which had been produced for 18 years. This 87 year old Tudor body style sporting it's original signature green color, originally had a sticker price of $500.00! In March of 1930 Model A sales, including all nine body styles, hit the three million mark. Model A production ended in March of 1932, after 4, 858,644 had been made in all body styles.​
"Silver Queen" Owners: Randy & Pam Poole
​Church: St. Luke's Lutheran, Lincolnton, NC
Purchased December, 1969 / She has a 350 - 300 3-speed. A SS with matching numbers and we still have the original spare tire. She was our "first child" and was fully restord and returned back into action in January 2016. This was my daily driver for 12 years.​
"Onyx" Owners: Randy & Margie Thetford
​Church: Hope Community Church, Shelby, NC
The Toyota Supra "MKIII" came out mid 1986 when I was close to turning 16. This was it! The car I dreamed of owning one day. Fast forward 30 years, and this beauty was found in Tennessee, with only 38,000 miles, just waiting for me to find her. Garaged most of its life, she is an "all original" 1987 Toyota Supra MKIII​ featuring a 24 valve twin-cam 3.0 liter 7M-GE engine, electronically modulated suspension, limited slip differential and headlamp washers. As Toyota's flagship sports car, the Supra came loaded with interior comforts including power windows, power locks, power driver's seat, cruise control and automatic climate control. We feel like we found a time capsule and look forward to many years enjoying her and our new Cross Member Club friends!
​
Randy & Margie Thetford's


1987 Toyota Supra

​

MKIII aka "Onyx"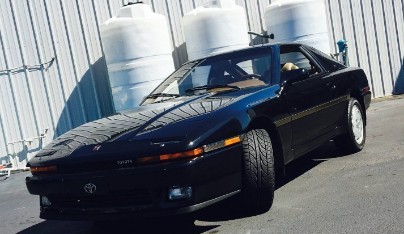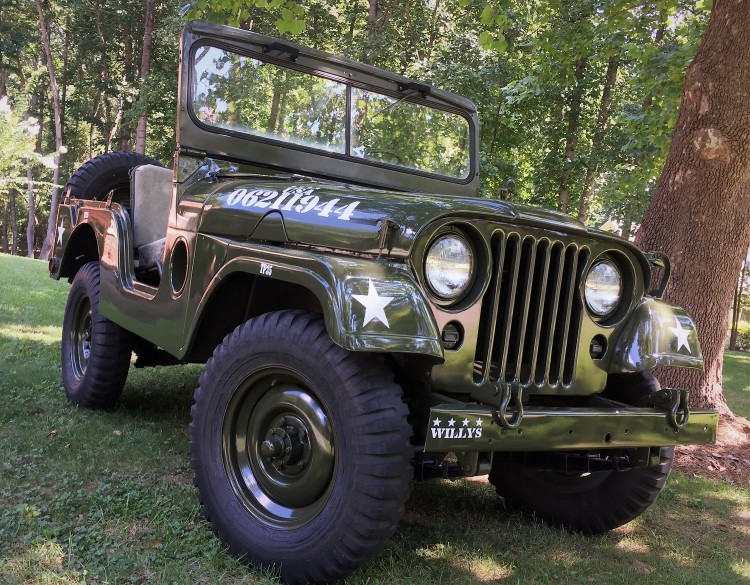 Scott & Lisa Rabideau's
​
1928 Ford Tudor Model A
​
Owners: Scott & Lisa Rabideau
​Church: Temple Baptist, Lenoir, NC
I remember as a child I would disassemble my Matchbox cars and reassemble them. When asked why I did that, I would say, "I wanted to make an old car run and handle like a new sports car". (that was a 1960's sports car) This 1928 Ford Model A Tudor is literally the fulfillment of that dream. This all steel Street Rod has a polished Mustang II front suspension, 700R4 L 60 transmission with a B&M race kit and a 9" Ford rear end with 3.73 gears. Under the hood I built a 1964 Corvette 327 300 HP engine bored .30 over, Competition Cams Magnum 270H cam, Edelbrock Polished Performance Aluminum heads. Pete Jackson Timing Gears, Aluminum Roller Rockers, Polished Edelbrock 650 carburetor, Stainless headers and exhaust, and much more. Needless to say, it runs and handles like a modern 2017 sports car. We love this little car and enjoy cruising in it. ​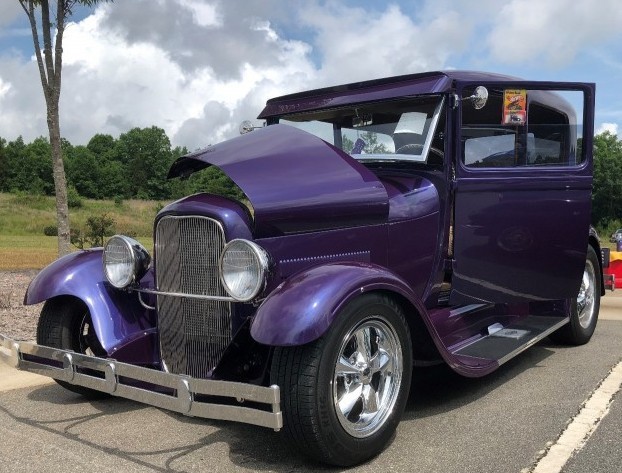 Tim & Debbie Edwards'
​
1951 Chevy Truck​
Terry & Jane Edwards'
2002 Mercedes Benz SLK 230​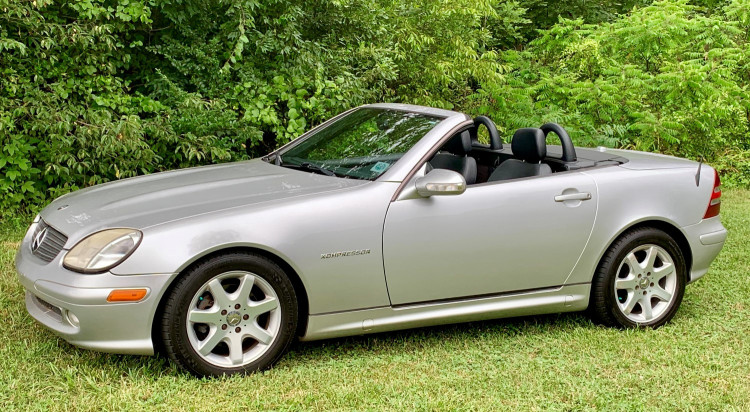 Owners: Terry & Jane Edwards Church: Daniels Lutheran
​Lincolnton, NC
​After a decision was made to sell our previous car, a 1967 Chevy Impala Coupe, Jane and I talked about what our next "toy car" would be. We thought about a two seat sports car. Within a few months we had an opportunity to purchase the SLK roadster from a fellow club member. The SLK 230 is a hardtop convertible and is powered by a 2.3 liter 4 cylinder supercharged engine producing 185 horsepower linked to a 5-speed automatic transmission. Options include air conditioning, power-steering, windows, seats, AM/FM stereo, etc. Color is Silver Metallic with black leather interior. Wheels are 7"x16" front and 8"x16" rear which provides superb handling through the SLK's performance suspension. The SLK roadster is a new driving experience for us and we look forward to many enjoyable cruising days ahead.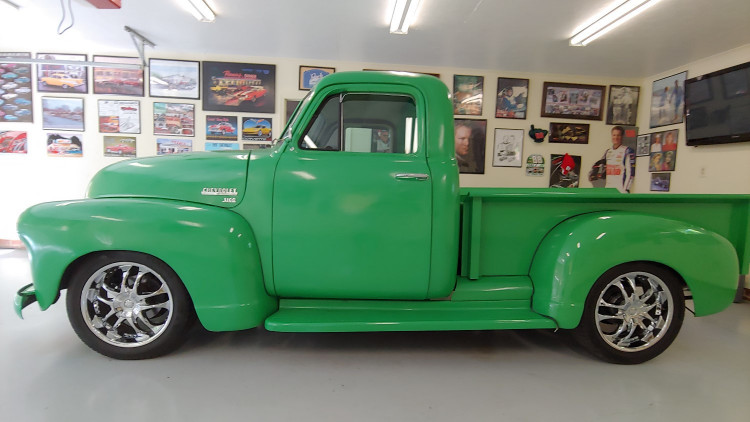 1951 Chevrolet 3100 Owners: Tim & Debbie Edwards
Church: Cross Pointe Baptist, Concord, NC​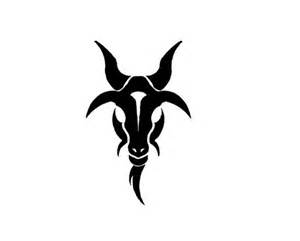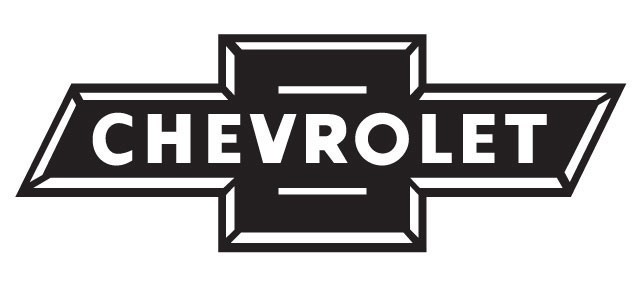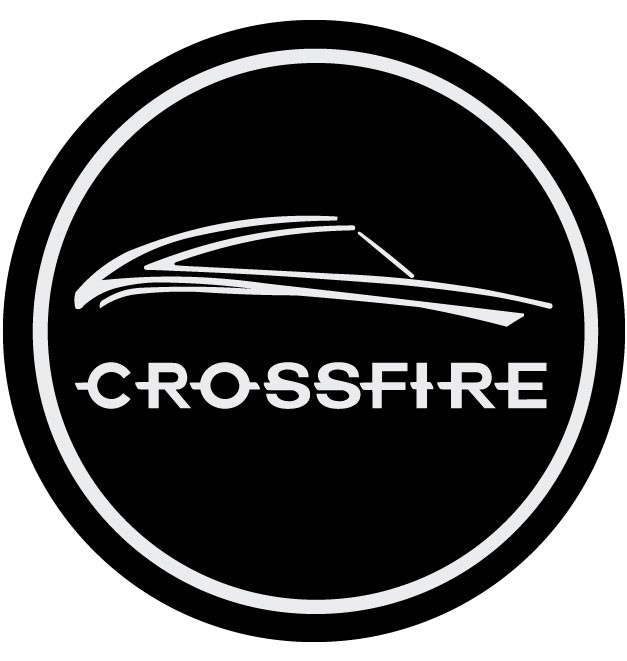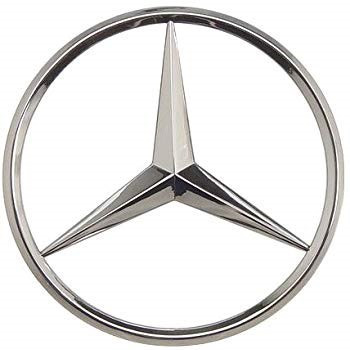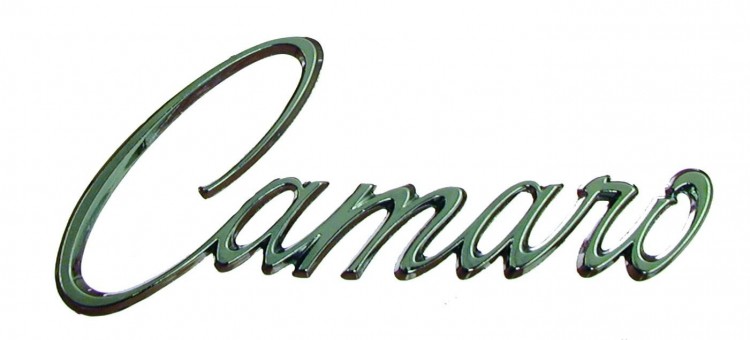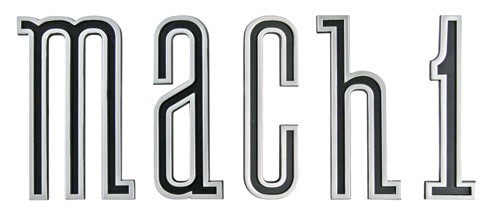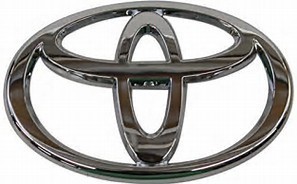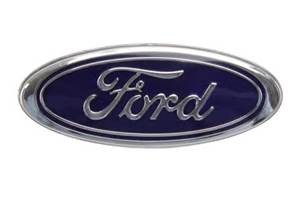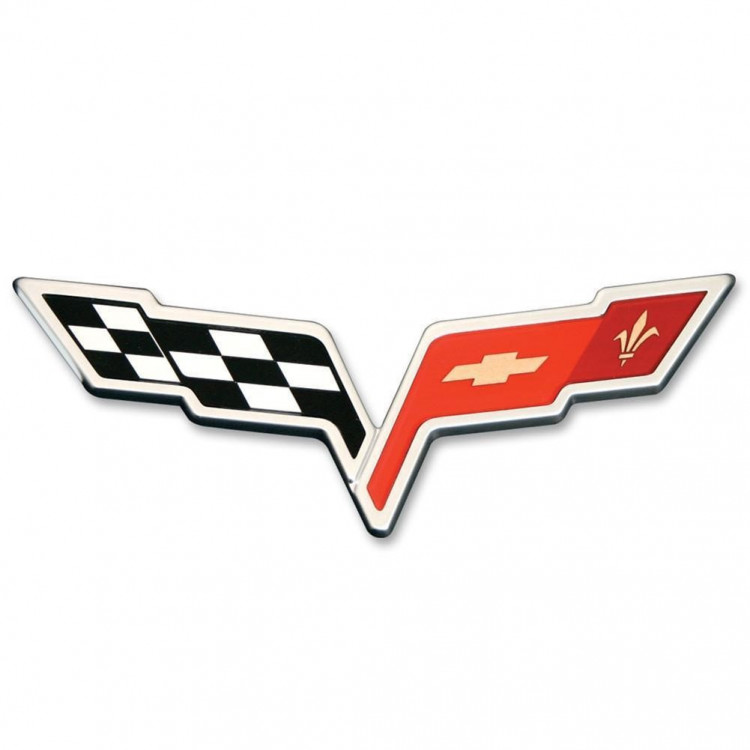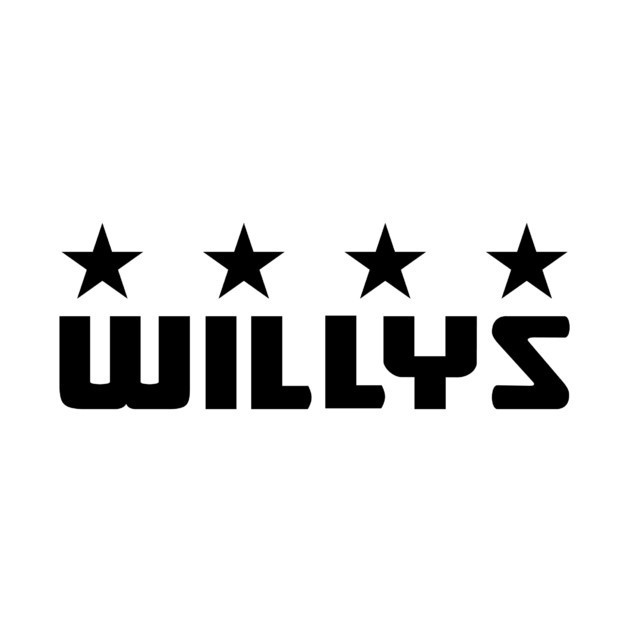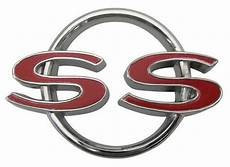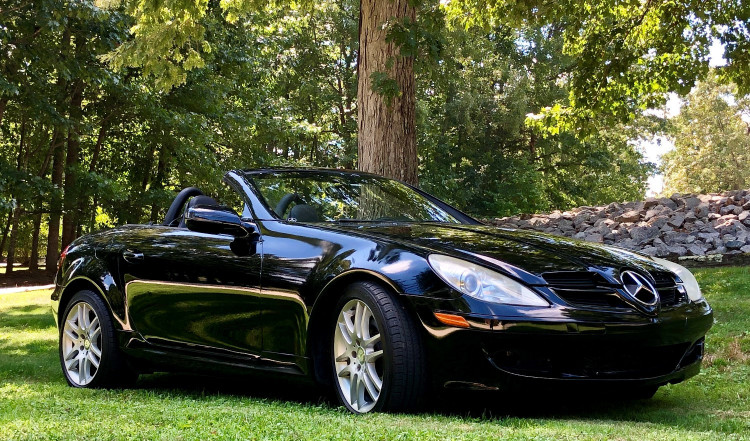 Owner: Lavell Hall Church: Boger City Methodist, Lincolnton, NC​
My fascination with hardtop convertibles finally got the best of me. On ​July 23, 2019 I purchased this little package of fun - a two-seat Mercedes Benz hardtop roadster - aka "Black Jack". The SLK impresses with its quick sporty handling dynamics, its sleek exterior design, as well as its luxurious sports car feel.
Lavell Hall's
2009 Mercedes Benz slk300​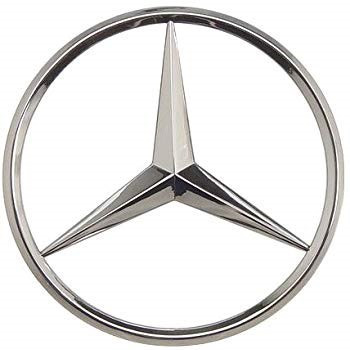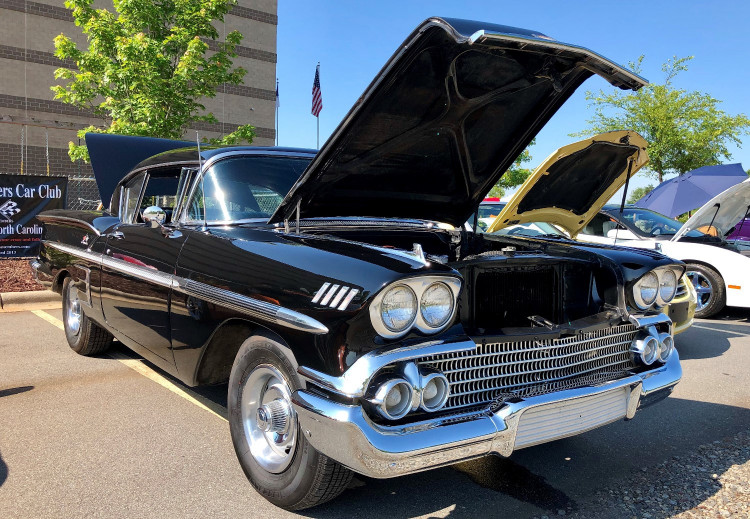 Brian & Gayle Ridge's


1958 Chevy Impala​